Who the #$&% is Jackson Pollock?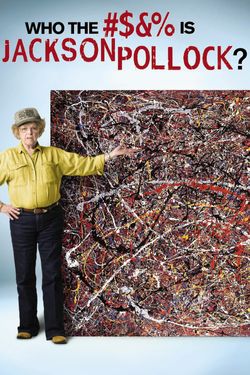 Who the #$&% is Jackson Pollock?
100%
In the first feature length documentary financed from inception by New Line, veteran 60 Minutes filmmaker Harry Moses investigates both controversy and culture in the world of high-priced artworks. When a 73-year-old former truck driver with an eighth grade education buys a thrift shop painting for five dollars, she has no idea that it would pit her against the highest and mightiest denizens of the art world. But when the painting in question might possibly be the work of American art icon Jackson Pollock and worth over $50 million, she's off on a rollicking adventure and a 15-year fight with the art world that paints a vivid picture of how art is bought and sold in America
© 2006 New Line Productions, Inc.
Rotten Tomatoes® Score
TOMATOMETER®
100%
Hollywood Reporter
Frank Scheck
Fascinatingly ambiguous tale and bizarre cast of characters make it one of the more entertaining d...
June 21, 2017
New York Post
Kyle Smith
The movie is an entertaining stroll through a colorful gallery of characters including, in villain...
June 21, 2017
New York Daily News
Elizabeth Weitzman
By the time it's over, you'll be inspired to scour your own attic for undiscovered treasures.
June 21, 2017
Newsday
Ariella Budick
For the film, the verdict is beside the point. Moses uses the plucky Horton's battle to make an ob...
June 21, 2017
Additional Info
Genre

:Documentary

Release Date

:November 15, 2006